Volunteer Information
Earn your wings: Volunteer!
There is a job for every interest at the Festival.  We are looking for a motivated crew of volunteers to come out and help us put on this annual wing ding.  If this sounds like you … we want you!
Minimum Requirements
Volunteers under the age of 18 MUST BE ACCOMPANIED BY AN ADULT (No Exceptions).
All festival Volunteers are asked to commit to at least one 4.5 – 5 hour.  You may choose to work multiple shifts or the entire event, if so desired, but all volunteers shall be required to fulfill at least one shift.
Volunteer Benefits
Free access into the festival.
An exclusive cotton t-shirt.
Snacks + access to the Volunteer Lounge.
An amazing networking opportunity
A fun and rewarding experience
Build your resume
2020 Volunteer Positions
If you are a returning volunteer: There are some breaking changes for our 2020 event and we are no longer accepting or filling volunteer positions in certain areas.  If you have previously volunteered in one of these areas in the past we encourage you to explore the areas below to find an area that appeals to you most.
Setup
You are an early bird that cant wait to get a jump on the day and, even though its the weekend, you're ready to get out and seize the day. So logically the very first thing that you think to yourself is how much you want to come down and help your good friends at hot wing festival move their stuff around and get setup.  During this time you will be moving / standing / and lifting to various degrees, so you can go ahead and cross off the gym for today since you will surely get enough exercise during this morning wingfest workout from about 8-10am
Breakdown / Teardown / Strike
You are a mover and a shaker who doesn't like to be sitting around in one place for too long, but unlike the early to rise go-get-em setup folks, you are unfamilar with the concept of "morning" on the weekends or are just not much of a morning person.  Still you're a pretty cool person and ok with putting off your late night plans for a little bit to help your good pals down here at Wing fest pack up and move all of their stuff … well most of it… and do a little bit of light cleanup.
Kidz Zone
You are still a big kid at heart and love being around the laughter, the smiles and the occasional tears of little children.  You are equal parts Peter Pan and with a dash of mother hen or doting daddy — knowing the fine line when to let children be themselves but also when to intervene to help keep these lil ones safe.*  Bonus points for those with who still know their way around some crayons and glitter like it' nobody's business for whatever arts and crafts may be provided / made available.
Supervision of children is the responsibility of the parent(s) not yours.  You are just there to say, for example, keep them from running with scissors.  There wont be any scissors.  Children are not to be left unaccompanied by their parents at any time during the event.  If you suspect this please contact one of the event staff or security personnel for assistance in locating their parents.
Information Desk / Booth
You live, breath, and bleed Memphis.  You know your way around, where to have a good time, where to eat, were to drink, what to do, whats going on when and where and can help out if visitors from out of town come looking to figure out what the next stop on their trip will be.  You will also be one of the faces of our festival and providing assistance to our patrons, as needed, with any questions that they may have about where things are (e.g. Bathrooms), when things are supposed to take place (schedules), and where to get assistance (e.g. first aid, lost and found etc).
Volunteer Registration/Hospitality
To be filled as / if needed but you are a Volunteer's Volunteer!
Registration
If you have already registered but wish to change your volunteer preferences, please contact us rather than submitting a second or third application. Thanks.
Please submit only one volunteer application per event year. If you have already applied and looking to change your preferences or are looking to register a group (10+) please contact us for assistance rather than submit the application again. Please be sure to review all the volunteer information before submitting your application.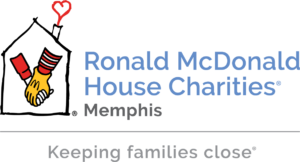 –>